WHAT OUR CLIENTS ARE SAYING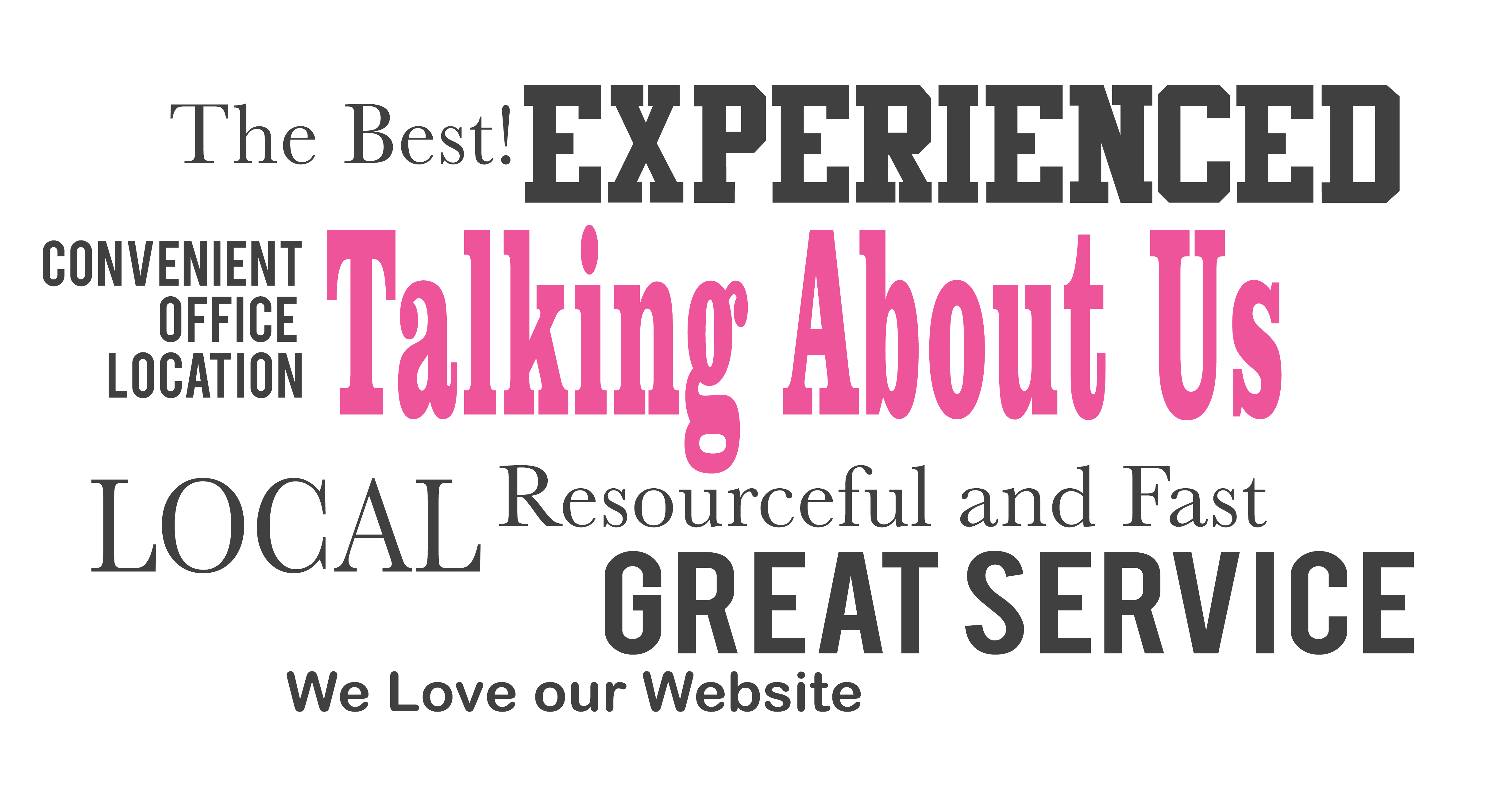 The entire staff here is knowledgeable and friendly. The work they do is phenomenal and their prices are very reasonable. Will be using this studio in the future for sure.
Ana Rosa - Illuminations Self Care
..............................
We love Kelly, Sarah and staff at KD Website & Graphic Designs!!!
I would highly recommend Kreative Dezign! When our company Masis Staffing Solutions needed local (Leominster) marketing materials such as yard signs or post cards to promote our company, they came to the rescue… When we needed flyers to promote current client job fairs they came to the rescue.
Often times it's last minute (grin) and I appreciate their responsiveness- they make you feel like you're the only client They have.
And will certainly be more to come as we have offices all over New England and our corporate office in Worcester was very impressed with their work...
Great group to work with!
Lynne Palazzi- Masis Staffing
..............................
I love my website! I gave Kelly my vision and she came up with just the perfect design. She designed my store front, cards, gift certificates and my website is just adorable .
I get clients weekly that check out my site and decide to come in. I bought a really old salon in town and needed it out there that there was a new owner. We get recommendations all the time, and they always first check out website. I guess the personal recommendation isn't enough they want to check out our site. It's perfect, we hear all the time how adorable it is.
We have wigs and Kelly put them all online so people can check them out. Kreative Dezign also maintains my Facebook page to keep it professional.
Brandy Bolio | Owner Talk of the Town
..............................
I LOVE KELLY AT KREATIVE DEZIGN!
My name is Ellen Corliss, owner of Aunty Ellen's Creative Confections, 16 Central Street, Leominster, I encourage you to stop in and see me so I can show you all of Kelly's work.

Where to begin: I call Kelly, she shows up that day. I give her an idea, she runs with it making it 100 times better than what I imagine. Kelly is just amazing...everything she does for me is over the top. Kelly has created my website, business cards, brochures, my logos for my car windows and the magnetic signs I have on my car doors (my car is a billboard on wheels - thanks to Kelly). She has also created my Ladies night, cake decorating classes & children's birthday party pamphlet, along with my gift certificates, all my labels for my boxes & to-go containers. Any thing I want; Kelly creates!!! Kelly has also created my coupons, handouts literature, Aunty Ellen Bucks, mugs, pens, t-shirts etc...I can't say enough, she is my one stop shop when it comes to my Business.

I have never met anyone like Kelly, if she isn't happy with her product - she doesn't stop till she is...For example: My two main colors are fuchsia pink & Bermuda green, I order 100 fliers (for a free cup cakes give away) they came in watermelon pink not fuchsia, I loved it, Kelly hated it, next day I had new fliers with the "correct" fuchsia pink color... she prides herself in everything she does and it's shows.

Lastly: Kelly and I came up with a brilliant idea to create a mascot for Aunty Ellen's, Kelly came up with creating "twins" - Jimmie & Sprinkles, she even went as far as to give me "birth certificates" for them!

Kelly at Kreative Dezign is the one and only person I would recommend! I am so happy with EVERYTHING SHE HAS DONE FOR ME!
Ellen Corliss / Owner
..............................
Porcinis Loves Kreative Dezign!
Kelly has designed our website and is in charge of our monthly newsletter that we always receive compliments on. We could not be happier, and feel lucky to have someone like Kelly who is so talented and helps us bring in new business. Kelly is reliable, responsible and always there whenever we need anything!
Porcinis Restaurant | Watertown, MA
..............................
I would like to thank Kreative Dezign company for transforming my website. They made it possible for my clients to interact with myself, and supply companies to make it easier to get work accomplished.
Since working with Kelly and her Kreative Dezign Team we are being recognized more and more on the internet. Thank you!

Beaudoin Plumbing Heating & Air Conditioning
..............................
I had NO experience or knowledge in setting up a website. When I chose KD Designs for this work, I found a team of knowledgeable, committed and enthusiastic staff. Sarah worked with me to get the site up and
running and she does an AMAZING job of maintaining it as well. If you want to take a peak at her work please visit my website Mon Bigeau Boutique.

I would recommend KD Designs without hesitation to anyone.
Terry Hibbert | Mon Bigeau
.............................
I would highly recommend Kreative Dezign! When Kelly suggested I update my website I wasn't sure but she did an amazing job and I love it. She had great ideas and it looks awesome. So glad I took her advice! I have had to contact them a couple of times and they got right back to me. Sarah created an advertising piece for me and it was great. Great group to work with!
Donna Buja | Officiant & Celebrant
.............................
Good Moring Ladies, I just want to say, Very Cute..I was sitting down last evening signing the Christmas cards and saw my name on Santa's chest. OMG, I almost fell off the chair laughing. You're the BEST!!!!!!!!!!!!!!! Why I didn't see this in the proofs - I don't know.
Unless, one of you Kreative ladies slid this in after it was proofed, which is my guess!!!
Have a Great Christmas, Hugs
Dan Bartlett | President & Owner of Bartlett Landscaping, LLC
.............................
The new website looks very professional - it was more than I'd hoped for! Thanks so much to Kreative Dezign for designing the
site quickly from scratch and being so responsive!
Bill Mullen | P.E.River Hydraulics
.............................
I just want to thank you for the last 7 years of service that you have given my company. I would recommend you all my friend's and business that I work with. That your company it the best. Most of all you bring the customer to me and makes me money. When I get your bill I am happy to write that check because you earned it with out a doubt.
Robert S. | Rob`s Dyno Service
.............................
Kreative Dezign was recommended to us by a current client of theirs.
We entrusted them to design and produce a website for our new business. Well, our website is complete and we are thrilled beyond expectations. We love how we gave them a starting point and from there forward, they put their
creative genius to work. In a short time, we have received many compliments already.
We were so satisfied; we used them for three other projects, the design of a form, postcard and business cards.
The staff at Kreative Dezign was very attentive, met all of our timelines and produced on four projects well within our budget. We would not hesitate to use them again or highly recommend them to a future client.
I would recommend Kelly and her staff at Kreative Dezign without any hesitation.
Brian P. | Butler Five Acre Farm
.............................
"Kelly has been a great source for my web hosting and all of my marketing and print needs. She is very reliable and a pleasure to work with."
Brian Dalmaso
.............................
."I would strongly recommend Kelly Joseph from Kreative Dezign for any web site issues you might have. Kelly
(and her assistants do a fabulous job with our website and we are extremely proud of what the done with it. In our industry,
we have found that being on the web and having access to the web is important.
They have consistently made our web site one of the better ones around our industry and they have always worked with us to make our site one we are proud of. I always get positive comments from our site.
I would recommend Kelly and her staff at Kreative Dezign without any hesitation.
Kevin Flaherty
.............................
"In the past three years Kelly and Kreative Dezign have created outstanding websites and branding for my real estate development company and our local sports bar . I have found Kelly not only professional, reasonable in terms of her pricing and schedule commitments, but incredibly creative (or Kreative...). I would highly recommend KD to anyone trying to create a brand, website, or start a new venture!"
Brian DeVellis
​
WEBSITE & GRAPHIC DESIGN STUDIO | CUSTOM APPAREL
on a Small Business Budget
Big Business Marketing
on a Small Business Budget