Website Design | Makeovers & Maintenance serving Harvard, Massachusetts
Do you need a website?
Website Design • Website Maintenance
Website Makeovers • Website Development
Full Website Packages for Start Up Businesses
SEO • Search Engine Optimization
Social Media Management
Photography Services Available Upon Request
​
Call today and get your website up to date 978.466.9995
You're a busy professional, devoted to your business. Your time is valuable and we understand that. Doesn't it make sense to utilize our skills, built over a decade of helping small business owners get results, while you spend your time doing what you do best – running your business?
-Do you already have a website, but need something updated or changed?
-Is your current webmaster taking too long to make changes?
Kreative Dezign takes the sting out of website design and maintenance. Many of our hosting plans include scheduled maintenance, to keep you looking fresh and professional. If you need help and are ready for a switch, give us a call.
Likewise, if you simply need some maintenance done, our low hourly rate will get you up and running fast, without breaking the budget! Call Kreative Dezign today and let's get started! 978.466.9995 or email us at design@kreativedezign.com
Could your website in Harvard, Ma need a little help?
Was your website built by a friend, relative, or family member as a favor?
Are you getting the amount of traffic that you would like?
Want to attract new, qualified visitors?
Are you ready for a fresh, modern look?
Do you need to grow online sales?
Serving Harvard, Massachusetts for Website Design and Website Makeovers
Call Kreative Dezign today and let's get started with your website makeover!
CALL TODAY 978.466.9995
What would you think if you walked into a store styled in the 80's (or 90's for that matter). Things change even faster in the online world.
Colors, artistic design and even the way information is organized on a site are in a constant state of rapid growth and development. To further complicate matters, search engines, like Google, are constantly adjusting the parameters used to find your site.
All businesses should consider a website makeover every 2-3 years in order to maintain a fresh, professional image. Imagine you had one billboard that 90% of your customers were looking at. How often would you change the images on it?
Kreative Dezign will be happy to quote you in Clinton, Massachusetts on your website makeover over the phone or by email. Makeovers typically take about 2 weeks to complete and can be completed for very reasonable rates.
100% original design work! No cookie-cutter templates here!
​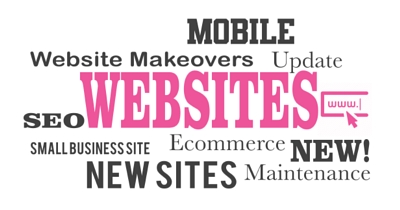 Yes. If you have a business in Harvard Massachusetts, whether you offer online sales or not, you definitely need a website.
A recent study showed that 83% of consumers research online before venturing into a brick and mortar location or
contacting a service provider.
If you don't have a website, you are virtually invisible in Harvard, Massachusetts.
Not only do you need a website, you need a clean, eye-catching, professional website, if you want to be taken seriously. Anything less, and you're turning away potential clients.
THE VIRTUAL WORLD MOVES FAST
Website design serving Harvard, Massachusetts is not intuitive. Why spend time grinding through software for
something that can be outsourced to a professional at an affordable cost?
Call Kreative Dezign or stop in and see us and see how easy it can be.
We'll answer all your questions and be the marketing partner your business needs.
Where beautiful websites meet perfect optimization.

Engaging front-end designed to provide intuitive user experiences… and back-end coding built to maximize search engine rankings.

& ALL THAT WITH A SATISFACTION QUARANTEE FROM KD!
Looking for graphic design, a new logo design, a new company message?

At KD we are so much more than your average design team. Beautiful design matched perfectly with market testing will ensure your brand is perfectly represented.​
Why use Social Media…?
Because your customers use it. Social media has changed word-of-mouth to world-of-mouth & has, in our opinion, become a non-negotiable strategy for business.
KD has been tackling Social Media longer than anyone in this area.
Our business printing couldn't be
any easier!
Design here, proof here and print here. Anything you could possibly need can be printed with us.
Business Cards, Stickers, Flyers, Postcards, Menus, Window Graphics, Banners, Posters and so much more!
Small Business Marketing
serving Harvard, Massachusetts
Logo Design Services SERVING HARVARD, MASSACHUSETTS
Complete Business Printing Services SERVING HARVARD, MASSACHUSETTS
Business Card Design and Print Services SERVING HARVARD, MASSACHUSETTS
Social Media Management Services SERVING HARVARD, MASSACHUSETTS
Website Makeover Services SERVING HARVARD, MASSACHUSETTS
Full Website Design Services SERVING HARVARD, MASSACHUSETTS
Search Engine Optimization Services SERVING HARVARD, MASSACHUSETTS
SEO Services SERVING HARVARD, MASSACHUSETTS
Custom Apparel Services SERVING HARVARD, MASSACHUSETTS
Embroidery and Silk Screen Services SERVING HARVARD, MASSACHUSETTS
Banner Design and Print Services SERVING HARVARD, MASSACHUSETTS
Posters and Lawn Sign Printing SERVING HARVARD, MASSACHUSETTS
Online Marketing and Google Adwords SERVING HARVARD, MASSACHUSETTS
WEBSITE & GRAPHIC DESIGN STUDIO | CUSTOM APPAREL
on a Small Business Budget
Big Business Marketing
on a Small Business Budget