A LITTLE ABOUT US HERE AT KREATIVE DEZIGN...
Kreative Dezign is celebrating 17 years in business. That seems crazy and time sure does fly by when you are enjoying what you do everyday. Our slogan from the beginning has been "Big Business Marketing on a Small Business Budget", and will continue to stay the same for years to come!
Why have we kept the same slogan and the same marketing ideas at Kreative Dezign for almost 2 decades? Simple, we believe that when you are marketing the right way and your message is clear, then you do not need to change your message or your look, you just need to get that message to more potential clients.
These days, small business owners have so many decisions to make…

What's the best way to reach your public? How can you put your best foot forward and be the top-of-mind choice? In a market constantly changing and flooded with competition, strong branding is more important than ever. How can you stand out, be memorable and convince potential customers that you mean business? Is there a hassle-free way to answer these questions on a budget?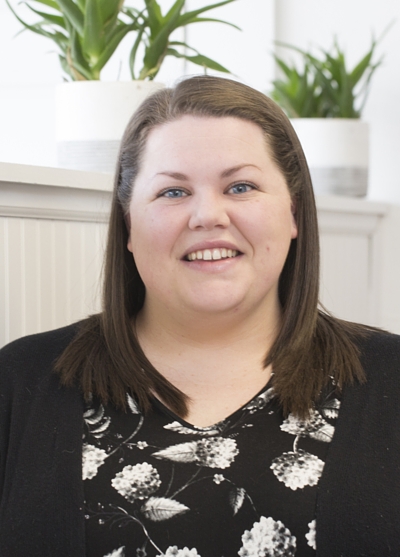 Kelly A. Joseph
Owner, Head Designer & SEO Specialist
.......................​
When you meet Kelly, you immediately realize her passion for small business, marketing and getting things done correctly. Not surprisingly, Kelly began her career in Quality Assurance. Her dedication to detail and refusal to accept less than the best work, led her to become an ISO representative for two companies. By reaching the utmost level of procedural exactness and developing process improvement plans to meet very specific, international standards, she was able to lead the companies to certification from the International Organization for Standardization (ISO) on the first attempt (virtually unheard of). In the process, she also developed one of the first paperless, intranet-based procedural systems.

Once the companies were certified, Kelly was hungry for the next creative challenge. She forayed into the intricacies, science and art of graphic and website design, as well as search engine optimization. Self-taught, it didn't take long for her skills to become known. What started as a small side business quickly became something greater, and Kelly left her professional role to open her own business.

Putting customer service, high quality work and competitive pricing at the top of the list of priorities, Kelly was successful in attracting and keeping clients. It is with great pride that she mentions her first client from 16 years ago is still a client. The list has grown to 100s of both local and non-local businesses that turn to Kelly for everything from logo design, to print work, seo, social media management to advertising placement and more. As a full service marketing firm, Kreative Dezign has the ability to handle whatever is thrown at it.

Over the years she has developed her graphic and interior design skills, as well as retail marketing and management abilities. She has won a reputation as a change agent, political manager and marketer and the ability to transform failing businesses with her expertise and hands-on management style.

Constantly evolving, Kelly recently announced the creation of a new division, KD Cares, which handles the social media needs of non- profit clients and non-clients alike. Whether it is profile creation, fresh, relevant content needs, blogs or anything else within the rapidly expanding social spectrum, KD Cares can handle it.

18+ years of experience, hard work and dedication to the success of her clients has left Kelly as the go-to person when it comes to local marketing efforts. Clients appreciate being able to meet face-to-face and get what they need at a very competitive price. Always happy to meet with a client, she is the valuable partner needed to create lasting success for today's small business owner or manager.​
~Sarah Cortez~
Lead Assistant, JR Designer & Account Manager
.......................​
How long have you been interested in graphic design, website design and marketing?
I have been interested in graphic design since I was a Freshman in High School. I was able to take some introductory classes and that is when I developed my love for graphic design and knew it was something I wanted to do as a career. I became interested in marketing during college when I was able to learn more about the field.
What are your favorite programs to work with?
My all-time favorite program to work in is Adobe Photoshop (which I never thought I'd ever say since it gave me so much trouble when I first started using it) I love how this program allows you to manipulate images as well as graphics. I am also a big fan of Adobe Illustrator for logos, vector icons, and other typography work.
What are your strong skills and what is your favorite part of working at Kreative Dezign?
Some of my strong skills are my eye for design, adaptability and patience – all which are needed to work in this industry. I love that KD took me in as a college intern, helping me to develop my skills and see what it was like to work in a "real world" environment. Over the past two years of working here full time I have been able to let my creative juices flow on many different projects, helping me grow as a designer. We have a great team here that I am able to work with and bounce ideas off of. I look forward to what the future holds here at KD!​
~Shannon Housser~
Assistant, Account Maintenance, Jack of All Trades
.......................​
Time Frame at KD:
Shannon came to Kreative Dezign about 4 years ago as a part-time summer employee. She did such an amazing job that we have kept her on board ever since. After graduating from Fitchburg State University Shannon decided to stay at KD as a full time employee.
What is a typical work day like for you?
No day is ever the same! Shannon can be found doing anything from social media and website maintenance to running embroidery machines and making t-shirts. She truly is a Jack of All Trades!
What are your strongest skills and what is your favorite part of working at Kreative Dezign?
We all have good days and bad days, but no matter the day we can always expect Shannon to show up with a smile and ready to work.
~Mona Lisa - Pretty as a Picture~
Customer Greeter and Mascot of KD
.......................​
Time Frame at KD:
Almost 5 years now! Mona Lisa has been coming to the office since she was a pup.
What is your favorite part of the day?
Mona Lisa enjoys when the mail man or delivery drivers stop by (especially when they have treats). She also loves a good belly rub and taking an afternoon snooze while everyone else in the office is busy working on projects.
What is your favorite part of KD?
Mona Lisa's favorite part of being at KD is meeting new clients and seeing who will walk through the doors!
We understand the challenges you face. We want to help. With decades of experience getting results, we have the tools, skills and knowledge to get your business where you want it to be. Customer service is our strong point, and our clients can tell you of the countless frustrations they avoided by coming to us first. Your time is important. Make one stop, sit back and watch as we create the response you are looking for. We now offer specials across all four businesses, allowing you the freedom and frugality of picking and choosing as much or as little as you need. Maybe you have a current provider helping with an element of your business but need something they don't have. Maybe you're in the planning phase, just opening your doors or looking for a refreshing new look.

Whatever it is you need, we will work together to get it done. We're more than a service provider, we're a hardworking, full-service marketing partner. Call, fill out our online quote form or stop by today!
Kreative Dezign, KD Cares, and Kreative Dezign Studio have combined forces to do just that. Three top-quality, trusted and passionate service businesses, coming together in Leominster Massachusetts and Little River SC and all areas in between.
Top Web Design Firms
Kreative Dezign, has been honored with a recognition by Worcester Business Journal in its selection of "Top Web Design Firms.", (PR NewsWire) March 30, 2012-- Announcing a special recognition appearing in the March, 2012 and the March 2016 issue of Worcester Business Journal published by Worcester Publishing Ltd.. Kreative Dezign was selected for the following honor:
"Top Web Design Firms"
A spokesperson from Kreative Dezign commented on the recognition: "This is quite an honor for us. The fact that Worcester Business Journal included Kreative Dezign in its selection of "Top Web Design Firms," signals that our constant efforts towards business excellence are paying off. We are proud to be included in this recognition."
Following the publication of Kreative Dezign's selection for Worcester Business Journal's Top Web Design Firms list, American Registry seconded the honor and added Kreative Dezign to the "Registry of Business Excellence™". An exclusive recognition plaque has been designed to commemorate this honor.
For more information on Kreative Dezign, located in Leominster MA, please call
978-466-9995
This press release was written by American Registry, LLC with contributions from Kreative Dezign on behalf of
Kreative Dezign and was distributed by PR NewsWire, a subsidiary of UBM plc.

American Registry, LLC is an independent company that serves businesses and professionals such as Kreative Dezign who have been recognized for excellence. American Registry offers news releases, plaques and The Registry™, an online listing of over 2 million significant business and professional recognitions.
​
~Amanda ~
Graphic Designer, Social Media Specialist
.......................​
How long have you been interested in graphic design/marketing:
I've always been very passionate about visual art, which lead me to pursue a career in design. Art classes were my favorite from a very young age and I've explored many mediums over my years- oil pastels and acrylic paints being my favorites. I started my college career as a fine art major, and later moved into the design field. I've always found myself mentally critiquing patterns, color schemes, and general designs of basically anything I come in contact with; restaurant menus, logos, billboards, random graffiti on the side of an old building- you name it and I'm probably breaking down its design elements in my head.
What are your favorite programs to work with?
Illustrator has somehow become my favorite, after years of absolutely despising it. Once I learned how to manipulate the program, the creative possibilities have become endless. I love to draw and Illustrator allows me to use my more 'fine art' abilities in the realm of graphic design. Photoshop is also a great program that I'm constantly using.
What are your strong skills and what is your favorite part of working at Kreative Dezign?
My strongest skill would have to be my ability to communicate with clients and my ambition to truly understand their mission in order to produce the most successful designs. My favorite types of design to work on would have to be logo design, large-scale marketing materials, and anything with really funky typography and fun illustrations. In order to successfully market a business- you have to understand what it is they do. One thing I really love about being a designer here at Kreative Dezign is that I gain a great amount of understanding about many businesses and trades I never had any knowledge on. I am constantly creating and learning and I couldn't ask for more!
​
Kelly A. Joseph
Owner, Head Designer & SEO Specialist
.......................​
Sarah Cortez
Designer, Lead Assistant & Account Manager
.......................​
Shannon Housser
Assistant & Account Maintenance
.......................​
Amanda Amadon
Jr Designer, Social Media & Assistant
.......................​
Mona Lisa
Customer Greeter, Treat Eater & KD Mascot
.......................​
WEBSITE & GRAPHIC DESIGN STUDIO | CUSTOM APPAREL
on a Small Business Budget
Big Business Marketing
on a Small Business Budget